Molly's Story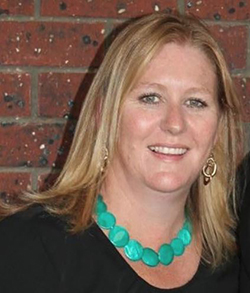 Molly Baulch,
Regional Manager


Over the last seven and a half years, I have had many roles with Community Living Australia. Currently, I am the Regional Manager for the Murraylands, based in the Murray Bridge Office.
After moving to Murray Bridge with my husband and two sons from a small country town in the Upper South East, I was looking for a career change and applied for a Support Worker role with what was then Community Lifestyles. The organisation has since provided me with many opportunities for career progression.
Through my role as a Support Worker, I was able to work across most services in the Murraylands region, giving me great experience working directly with people with disabilities and in the community. I soon moved in to the role of Systems Team Leader, which involved inducting new staff into services, training staff and assisting the Manager of Service Quality. Later, I was given the opportunity to apply to be a Coordinator for Day Options in Murray Bridge and was successful. During my time as a Coordinator, what was then Community Lifestyles underwent a successful merger with like-minded organisation, CLASS, and I was soon presented with the opportunity to progress to Regional Manager for the Murraylands for Community Living Australia.
Supporting people with disabilities to reach their dreams and live a more fulfilling life is certainly the most rewarding aspect of what I do, and it is the reason I come to work each day. Community Living Australia supports all its staff to be the best they can be, through numerous training and mentoring opportunities. The organisation is also flexible, and understands the importance of maintaining a good work/life balance.
Working with Community Living Australia is challenging but extremely satisfying, as I know that what I contribute to the organisation supports and enhances the lives of people with disabilities. I love that I am able to work in a diverse workplace, where no two days are the same and I continue to have the direct support and interaction with clients that I enjoyed so much as a Support Worker, as a Regional Manager. I would strongly recommend getting involved with disability services and our organisation to anyone who is looking for opportunities to thrive, to share their values with a variety of people, and to make a real difference in people's lives for the better.
Get Involved
Find out more about joining us in helping South Australians achieve their goals.
Support us
Get in Touch
If you have any other questions, comments or feedback, we'd love to hear from you.
Contact us