Myriad Art Exhibition
Delve into the individual worlds of artists with disability in one of the largest exhibitions of its kind in South Australia.
During August 2019, Community Living Australia once again hosted Myriad — our art exhibition during the South Australian Living Arts Festival (SALA).
The South Australian Living Arts Festival (SALA) is an annual state-wide festival of visual art that promotes and celebrates the many talented artists in SA.
SALA parallels our own policy of inclusiveness and we're very proud to be providing artists with disability a platform to utilise their creativity in expressing their inner worlds.
In 2018, we showcased the outstanding work of over 60 artists living with disability across South Australia, displaying paintings, photos, mosaics and sculptures making it the largest exhibition of its kind in SA.
In 2019, we showcased approximately 60 artists (including 6 feature artists) and 90 artworks at the Adelaide Convention Centre along the skyway.
Myriad was open to the public from August 5 until September 1 along with other SALA exhibitions at the venue.
Full proceeds from sales went directly to the artists.
Myriad is currently on hold due to the COVID-19 epidemic.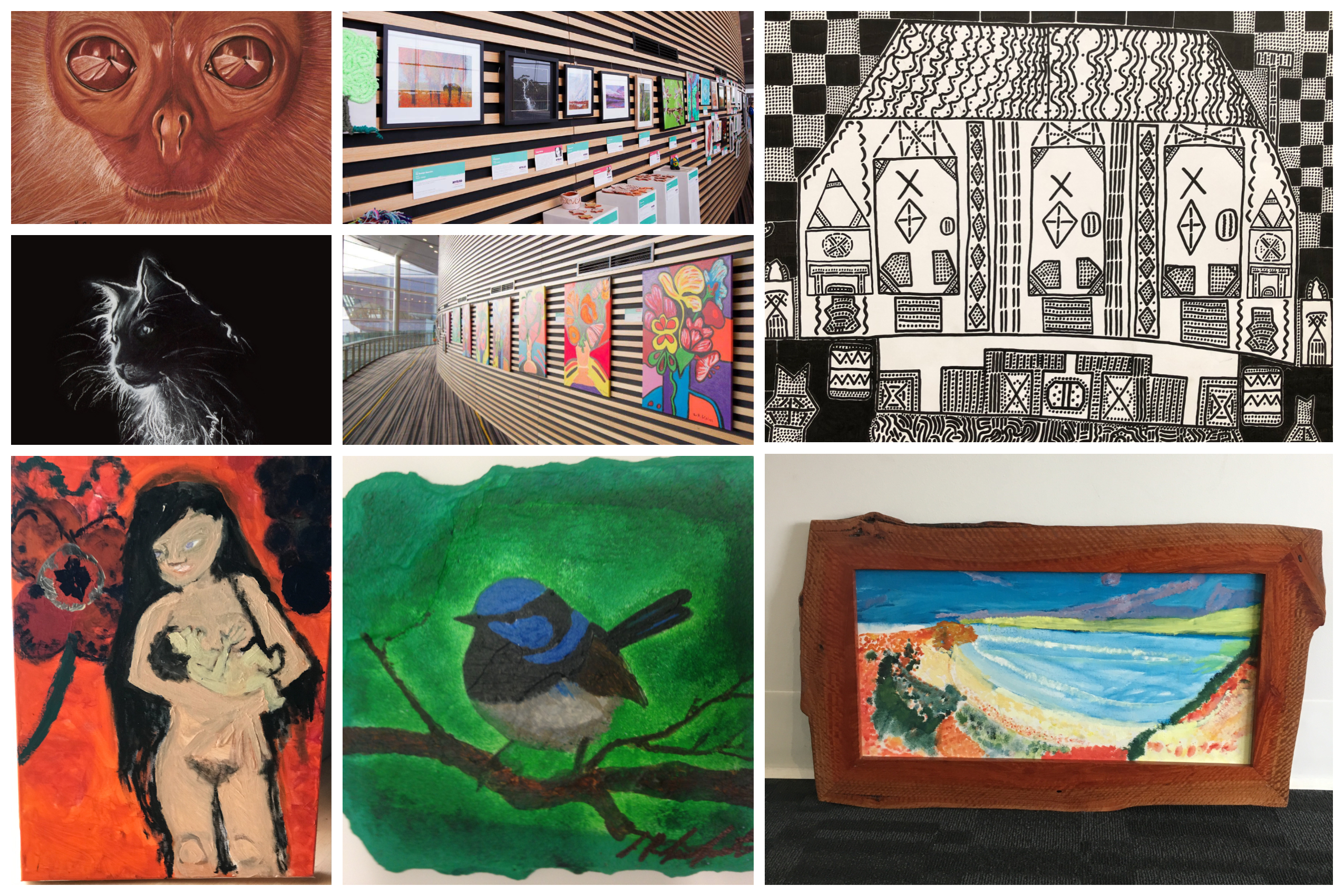 View the exhibition online via our Facebook page.
Contact us at (08) 8536 5888 for more information.
Artwork Price List: