Sarah and Sophie — two friends and housemates supported by Community Living Australia — were a little concerned that they couldn't celebrate Easter like they used to because of social distancing and limits on the number of people getting together.
All was not lost, and with the help of their support worker Amy, wonderful new memories were made, starting early on Easter Sunday morning.
Waking up to find Easter eggs outside their bedroom doors, the surprises continued with an Easter egg hunt.
Like many of us, whilst Sophie and Sarah couldn't connect with their families in person, they used technology to catch up and wish them a Happy Easter.
Avid cooks, Sarah and Sophie cooked up a storm and enjoyed pancakes for breakfast and a delicious roast in the evening using veggies they grew themselves in their veggie patch.
The veggie patch has been an 'iso project' that the women and their support workers have been working on. The veggie patch has been great to focus on during a time when many of the activities Sophie and Sarah enjoy in their local community have been postponed due to the pandemic.
Sophie and Sarah have loved learning to garden and using their freshly grown veggies in new recipes.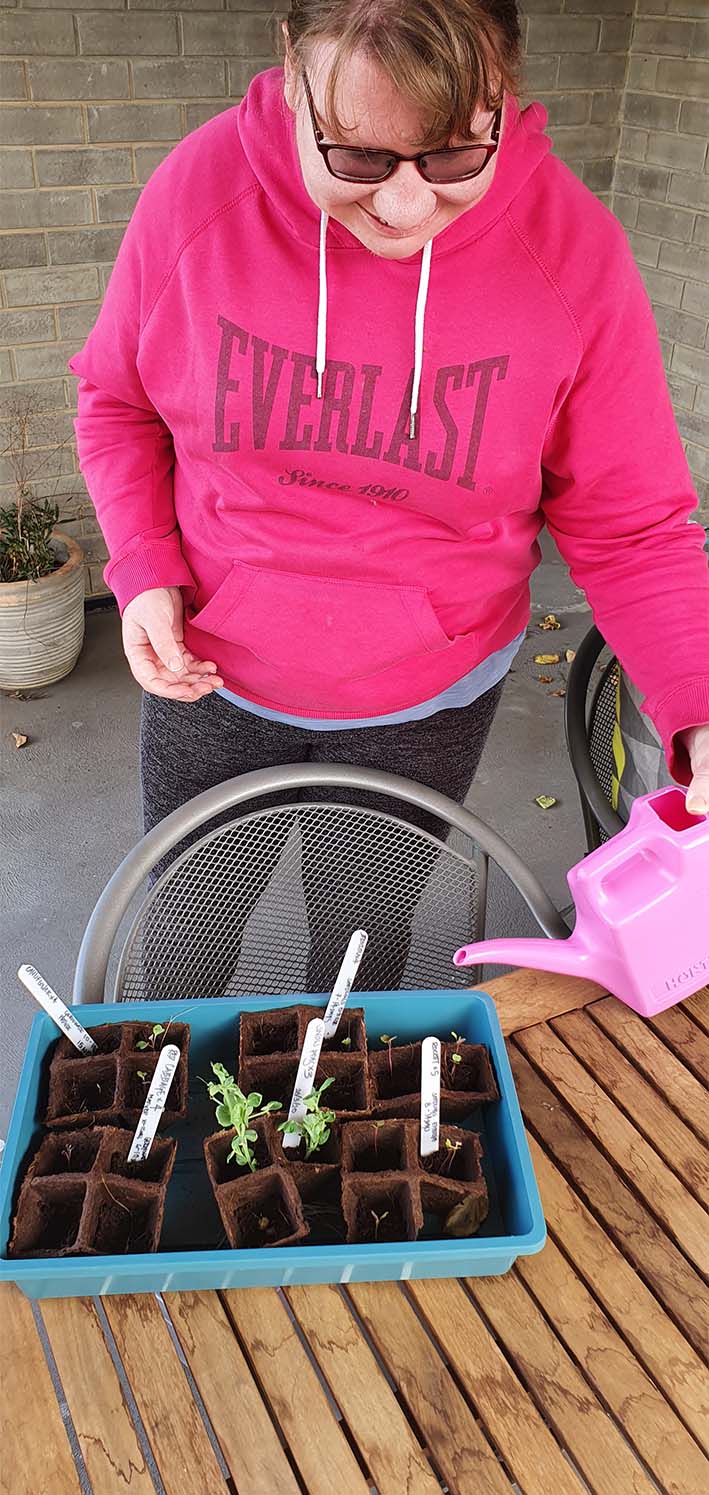 Image: Sophie prepping her seedlings for planting.