Update to COVID-19 restrictions in SA
Due to the improving situation across the border, the South Australian government are easing restrictions from Friday 28 August.
Border communities will have a 40km travel buffer.
Private residential gatherings will have a 50 person limit.
People transiting to Adelaide via Sydney and Canberra airports won't be required to self isolate for 14 days if they've travelled from a state where border restrictions are not in place.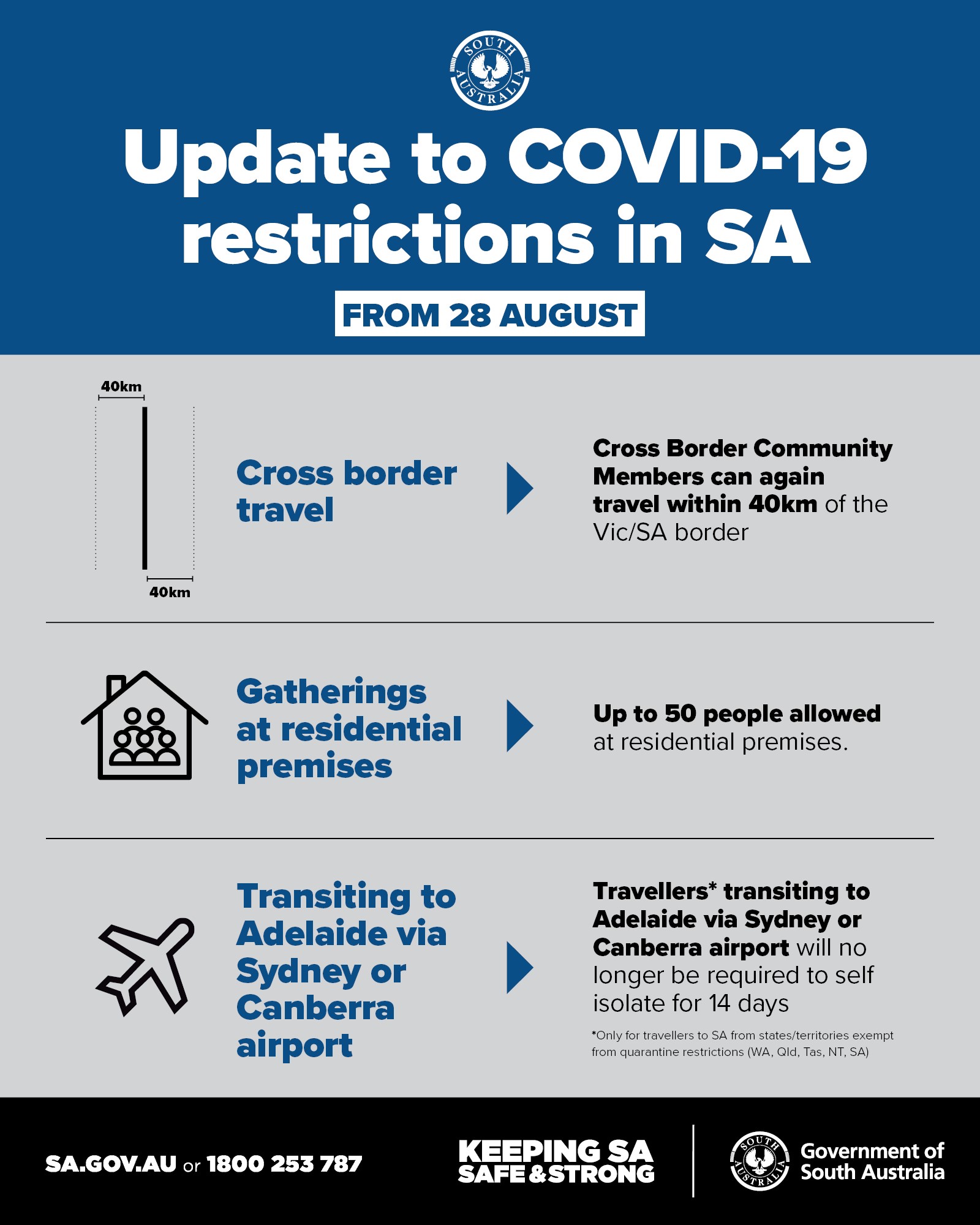 To ensure people don't have to make the choice between putting food on the table and protecting the community from COVID-19, the government is introducing a Paid Pandemic Leave Scheme.
Payments of up to $1,500 will be available for eligible workers who are required to quarantine, or who care for someone required to quarantine for 14 days.
Separate payments of $300 will available for eligible workers in an identified COVID-19 cluster while they await their test results.
To ensure SA stays open for business and that people can keep enjoying the activities they love, COVID Marshals are now in place across the state.
The Police Commissioner has issued a reminder about the need for businesses and organisations to have a COVID Marshal.
Online training can be done HERE.
If you have any questions regarding COVID-19 and/or the response of Community Living Australia, please do not hesitate to contact us on 08 8536 5888 or info@claust.com.au.
Resources